Here is a detailed article on whether a cheap jade rollers actually works on your skin or not and what are their possible benefits.
Everybody knows how popular jade rollers are in the beauty industry. They are believed to have positive effects on the skin; for instance, jade rollers claim to stimulate lymphatic drainage, smooth wrinkles, de-puff under eyes and face, and much more. However, you need to be always careful about the authenticity of the product you are buying. Pure jade is a very expensive stone and can cost you a big fortune. They have been used for centuries on the skin and are considered to be a luxury to own.
However, many Instagram beauty influencers rave about the cheap jade rollers. Are they really effective is the real question. The truth about that is that the cheap jade rollers aren't made up of jade stone at all. Instead, they are made up of cheap marble with greenish hues that imitate jade. These rollers might help depuff your face and increase blood circulation. However, we cannot say they offer promising results. Let us learn about the truth behind cheap jade roller in the next section.
The Truth About Cheap Jade Rollers, Are They Really Effective?
Jade rollers have taken the beauty industry by storm due to their many skin benefits. Many skincare and beauty gurus rave about them, and you can see them using jade rollers in every skincare routine. It is believed to let your skincare products absorb better in the skin. Apart from that, jade rollers are an incredible skin massaging tool that gives an instant lifting look. Other than that, they are pretty effective in stimulating your lymphatic drainage to de-puff your skin.
People have been using this product for thousands of years. Scientifically speaking, what people claim about jade rollers isn't true, according to many dermatologists and skin experts. Jade is a cool-to-touch stone, so it can definitely give you a calming effect and may improve your blood circulation. It will not treat skin conditions like acne, hyperpigmentation, and stuff like that. However, after watching every other person and your favorite influencers use it in their skincare routine, you must be yearning to buy it.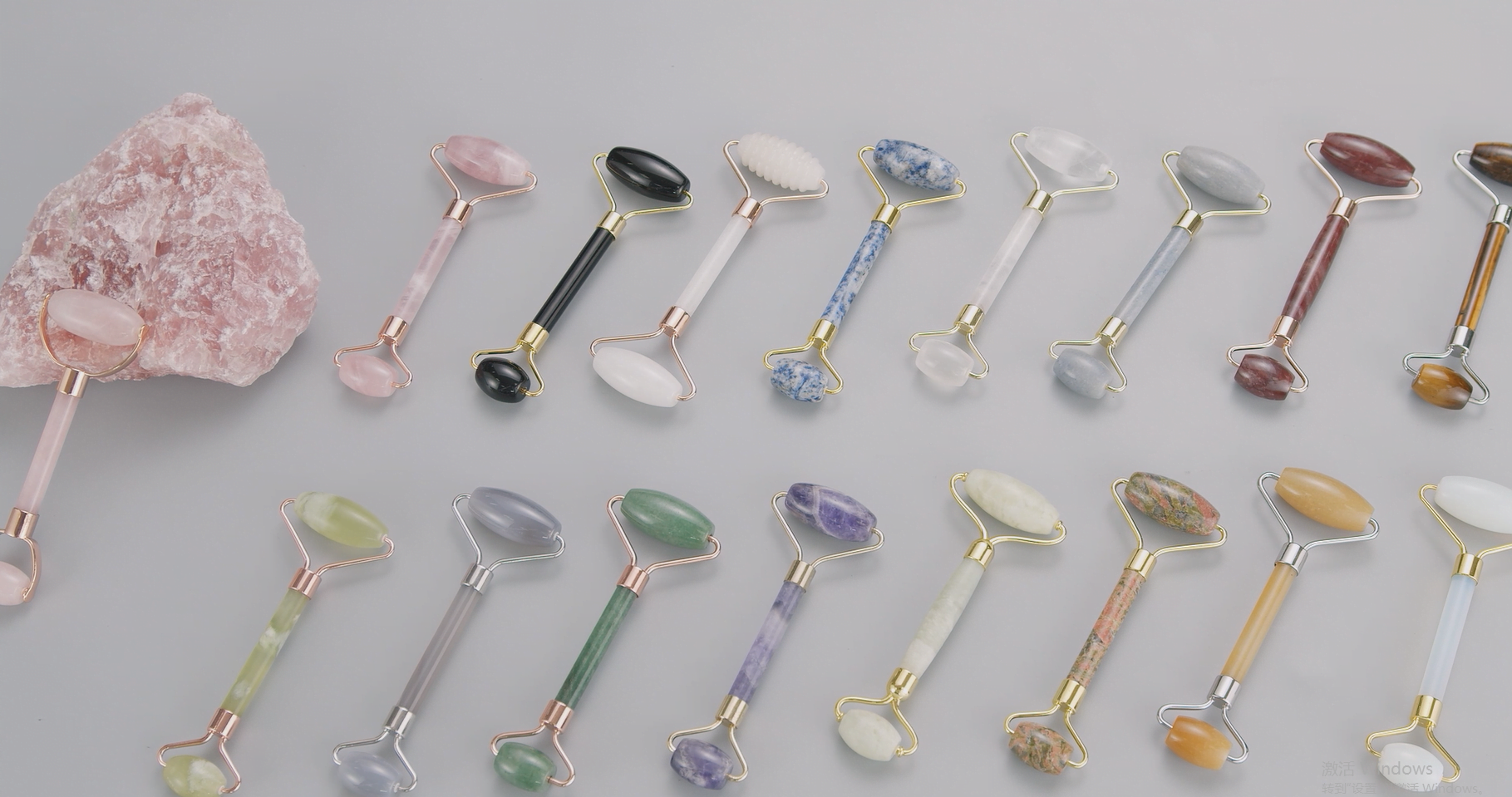 The chances are that you might fall prey to scams. Internet and beauty stores are full of these so-called jade rollers that are just under $20. The truth about these jade rollers is that they aren't even made up of pure jade. These cheap jade rollers are made up of ordinary marble, then dyed with dyes and chemicals are added to give them a luster and jade-like pattern. Jade is a very expensive stone and can cost you thousands of dollars. Besides, it is found only in some parts of the world.
The cheap jade rollers are widely used worldwide, and people swear by the benefits it provides. However, the truth is that they don't have positive effects on your skin. They might increase blood circulation and give a temporary lifting effect; the results aren't long-lasting. They even wouldn't last a few hours. The cheap jade rollers can cause acne and other infectious skin diseases because many bacteria are on their surface.
You might feel a little relaxed when you roll a cool jade roller on the skin, but the benefits aren't supported by science. Besides, a jade roller can also cause skin sagging due to the friction it causes when you are rolling it on the skin. Instead of falling for a scam, investing in good skincare products recommended by dermatologists for better and lasting results is recommended.
Learn more!
What is a Jade Roller? Everything You Need To Know
How to Use a Jade Roller on Your Face? Complete Step by Step Guide
Benefits of Jade Roller: Do Jade Rollers Really Work?
Jade Roller Vs Rose Quartz Roller | Comparison
What are the Different Types of Jade Rollers?
Frequently Asked Question about Jade Roller
What is a cheap jade roller?
Cheap jade rollers are the ones you see everywhere that cost you under $20. Many beauty and skincare influencers rave about these jade rollers; however, according to the scientific perspective, they don't have any healing properties on your skin. They might cause damages to your skin like sagging, a decrease in skin elasticity, and acne due to the constant friction and bacteria present on its surface. The original jade rollers are quite expensive and might have some healing benefits on the skin.
Are cheap jade rollers effective?
While many people believe that the cheap jade rollers are effective, a dermatologist wouldn't recommend using them for many reasons. For instance, these jade rollers inhabit many bacteria on the surface that, when coming into contact with your skin, can cause acne and other skin conditions. These cheap jade rollers are mere placebos claiming to do wonders on your skin because none of their benefits are backed by medical science. They might improve blood circulation a little, but you can do that with your fingers by massaging them gently on your face.
How to tell if a jade roller is real?
The first and foremost indication of a jade roller is its price. A jade roller priced between $10 to $20 would be fake without a doubt because pure jade stone costs much more than that. Other than that, you can tell by the color of your jade roller if it's real or fake. Pure jade stone is either dark green or light green and has natural white streaks and patterns or black spots. The fake ones have man-made patterns that can be easily spotted. Besides, a real jade stone is so super fragile, it can break into pieces upon impact, whereas the fake one doesn't break that easily upon impact.
Final Thoughts
Cheap jade rollers have been increasingly manufactured and used by many people. If you see on the internet, specifically Instagram, many skincare gurus and beauty influencers swear by this tool. It claims to have many benefits on the skin; for instance, it is believed to brighten, tighten, lift, and de-puff your skin. However, that isn't entirely true; there is no scientific backing to all those claims. Cheap jade rollers are, in fact, fake because they aren't made up of pure jade stone. Pure jade is cool to touch and has extremely calming effects on the skin.